You placed your order; you're hungry and eager for lunch to arrive. Your phone lights up with a link to track the delivery. You click and see a map showing your location and an illustration of a car that's just left the restaurant.
You watch in real time as the little car moves closer and closer to your address. Sure enough, moments after it reaches your home, your doorbell rings. Your meal awaits!
That's geospatial data and location intelligence in action. But that's just one application of geospatial data among many in today's world. Let's take a closer look at some of the most common uses and their effects on industries.
What is Location Intelligence?
For decades, satellites and airplanes have gathered geographic data from high above, which continues today. More recently, drones are able to capture details closer to the ground. Even newer automobiles, with their sensors and connectivity technologies, are in the mix of travel and speed data collection. And let's not forget smartphones, with apps such as Google Maps keeping tabs on users' trips through the phones' signals.
This wide range of data is analyzed and put to use in many ways, and that's where the location intelligence comes in — finding out how to benefit from that gathered data and how to use it to advance an organization's goals.
This kind of information is a gold mine for businesses. In the opening example, the food-ordering app used map data and coupled it with location permissions on the delivery driver's phone and the customer's address to provide real-time updates throughout the entire process.
Instead of being in the dark, with wild guesses as to when the order would arrive to the customer, they were able to keep an eye on it and know when exactly it'd be at their front door. That's a good customer experience, and they'll likely be back for more.
This satisfies the most critical aspect of such location-based insights: consumer demand.
4 Key Elements: Demand, Accuracy, Real-Time & Support
Demand
The technology is there, it's been widely used, and now consumers aren't as wowed by something that was once so novel — they expect it. Demand it.
People are now used to seeing where their latest order is located, down to the minute or how many stops away it is from their home. Or they want to refresh their weather app and see what's happening now, not what was happening 10 minutes ago. This is, by now, a minimum expectation that must be met.
We don't have to tell you that if you aren't meeting consumers' demands, they'll look elsewhere.
Accuracy
Accuracy, accuracy, accuracy. We can't overstate this. If it's not accurate, it's not anything. That's why any service you use that gathers geospatial data must be reliable and have the capacities needed to ensure your business receives the most accurate data possible. No cutting corners.
Real-Time
Real-time data is second only to accuracy as far as what consumers demand. And that's why this is where you'll find the biggest current push in all industries. Accuracy is there, so how do you get that accurate data to the user now?
Such location data gives people what they want, when they want it. Tracking orders. Checking the current weather directly overhead. Looking for air quality warnings. Real-time traffic data is especially prevalent; navigational alerts of traffic accidents, road construction notices, re-routes to quicker paths — these are vital for commercial and private drivers alike.
The ability to send real-time location data is also a way for businesses to track efficiencies internally to see where time or efforts could be better spent. "Why is this truck sitting in this spot for so long? Why isn't the driver available to speak right now? Where are they? Were they held up by a crash a mile ahead? How can we avoid this next time?"
Support
When it's time to make decisions, anecdotal information can help but it isn't always enough. The executives often have to be convinced to make any changes or move forward on projects using hard data. But that data can then support previously told anecdotes.
Maybe a delivery driver voices concerns about where they must park the truck when delivering to a certain location, always getting pointed to a spot that isn't feasible or doesn't support loading and unloading. A drone could be sent up to grab better details of the location and confirm the driver's story, thus making the argument for the need to update their navigational software to reflect what's in the real world.
Complementing anecdotes with hard data will make for faster progress than anecdotes alone.
Industries Using Location Intelligence
Really, what industry isn't using location intelligence in some way?
Transportation and logistics were the early adopters, which makes sense; theirs are industries in which mapping, navigation and location are critical.
Environment-related areas — such as meteorology, departments of natural resources and agriculture — also use geospatial data and location intelligence to inform people of current conditions. And of course, real estate brokers want you to have a solid visual of where your next dream home stands, so they stepped in with their popular apps.
But you'll find location intelligence put to use in less obvious industries, too, such as:
Healthcare: Monitoring outbreaks or other areas of concern
Marketing: Sending ads to nearby customers or finding high-traffic spots that are ideal for a new retail location
Insurance: Helping underwriters find where risks of accident or poor health are more common to determine premium costs
Emergency services: Knowing where first responders are located and which are closest to active incidents
Fueling Business Decisions
From small businesses to the biggest companies in the world, leveraging geospatial data and using location intelligence to analyze it for planning, launching new initiatives and so much more, is critical to profitability and success.
Lately, artificial intelligence (AI) has played a role in spatial analysis to further benefit those who rely on location intelligence. Click the link below to access our timely ebook, The Fundamentals of Geospatial AI, to learn more.
IoT Asset Tracking Helps Companies Save Money in 3 Key Areas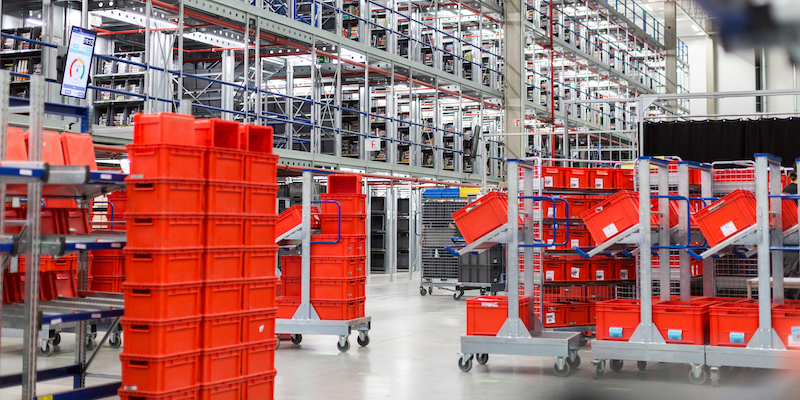 IoT Asset Tracking Helps Companies Save Money in 3 Key Areas
Does Location Intelligence Improve Efficiency in Local Governments?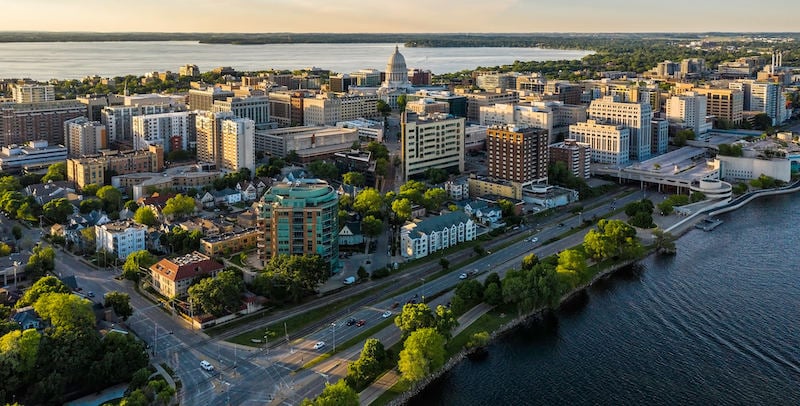 Does Location Intelligence Improve Efficiency in Local Governments?
5 Unexpected Ways Location-Based Services Benefit Businesses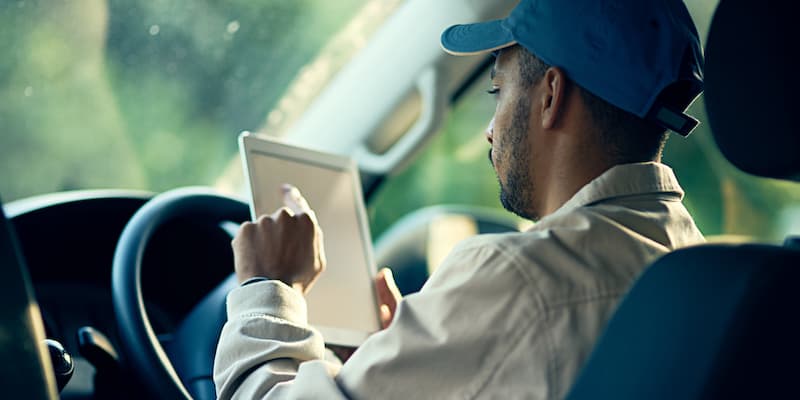 5 Unexpected Ways Location-Based Services Benefit Businesses