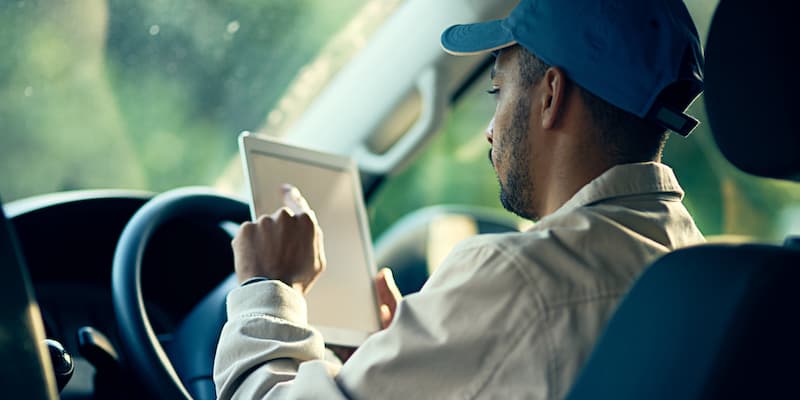 HERE
5 Unexpected Ways Location-Based Services Benefit Businesses
November 23, 2021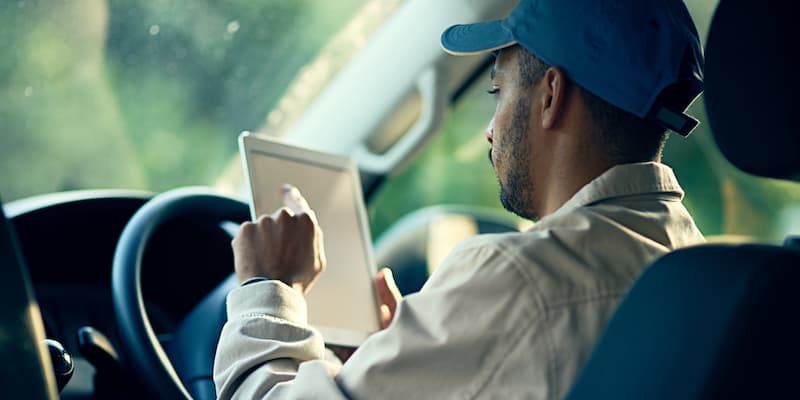 On average, Americans check their smartphones 96 times per day.1 That's roughly once every 10 minutes!
With so many eyes on smartphones so frequently, the question becomes what people are looking at. Location-based services fuel some of that interactivity.
Getting directions, finding a restaurant, checking the weather, etc., is effortless for mobile users. Why? Location-based services technology uses real-time geodata to determine where a user is on the planet, and then provides suggestions or search results about services based on their surroundings.
Corporate America benefits from location-based services, too. For example, fleet managers can plan routes easier and communicate with drivers more efficiently. Delivery services can refine last-mile tracking. Time and cost savings quickly add up.
Undoubtedly, the transportation industry squarely aligns with location-based services, but it's not the only commercial use. In what other ways are companies leveraging location-based services?
Getting Down to Business with Location-based Services
Businesses of all types are finding practical ways to use geodata and location-based services to run more productively and profitably:
Marketing: Location-based services give marketers a keen advantage. Knowing which customers and prospects are within a specific area makes tactics such as targeted digital advertising more effective. The right message sent at the right time speaks volumes, and mobile users are more likely to act on it if it's convenient.
Workforce management: Among the most important assets in any organization is its people. For companies with workers in the field or spread across multiple locations, management can be tricky. Location-based services help improve communication and accountability with seamless processes like mobile check-in from any device and any geography.
Fraud prevention: Online purchases are everyday occurrences. Unfortunately, so is fraud. Nearly 80% of people check their financial and credit accounts weekly for suspicious activity.2 Merchants and financial institutions can use location-based services to identify and prevent fraud. A quick pre-purchase verification that geographical and credit card profile data match can hinder would-be cyber-thieves.
Safety: When people aren't highly visible, they could be vulnerable. Populations on college campuses are a case in point. Late night classes, walking alone, dimly lit streets, and remote campus paths can all contribute to a lack of safety for students, staff, workers, and visitors. Location-based services that power apps and other permission-based location tracking can help security teams provide protection on campus and throughout the community.
Public health: The global pandemic has brought heightened awareness to the importance of protecting oneself and others in public spaces. Social distancing is all about understanding where one person is in proximity to another — a task made easier by location-based mapping services such as indoor positioning.
Location-based services are heavily relied upon by consumers and commerce alike. The data provider you choose to work with is a pivotal decision, and discernment is essential. HERE Location Services has a well-earned reputation for accurate location intelligence high-quality data. Learn more in our guide, HERE Map Data: A Comprehensive Overview. Click the button below to download your copy now.
SOURCES
1Fox 13 Seattle, Americans check their smartphones 96 times a day, survey says, September 28, 2021
2PaymetsJournal, Quantifying Fraud's Impact on Customers' Expectations and Behaviors, January 29, 2019