American Digital Cartography, Inc. (ADCi)
Put Its Pin in the Map Way Back in 1988
Since then, we've zeroed in on helping professionals and developers license high-quality digital map data and map APIs from industry leaders. As a premier authorized reseller of HERE and TomTom, our team of experts provides businesses with exceptional service and care with a customer-first approach, guiding them from setup and beyond.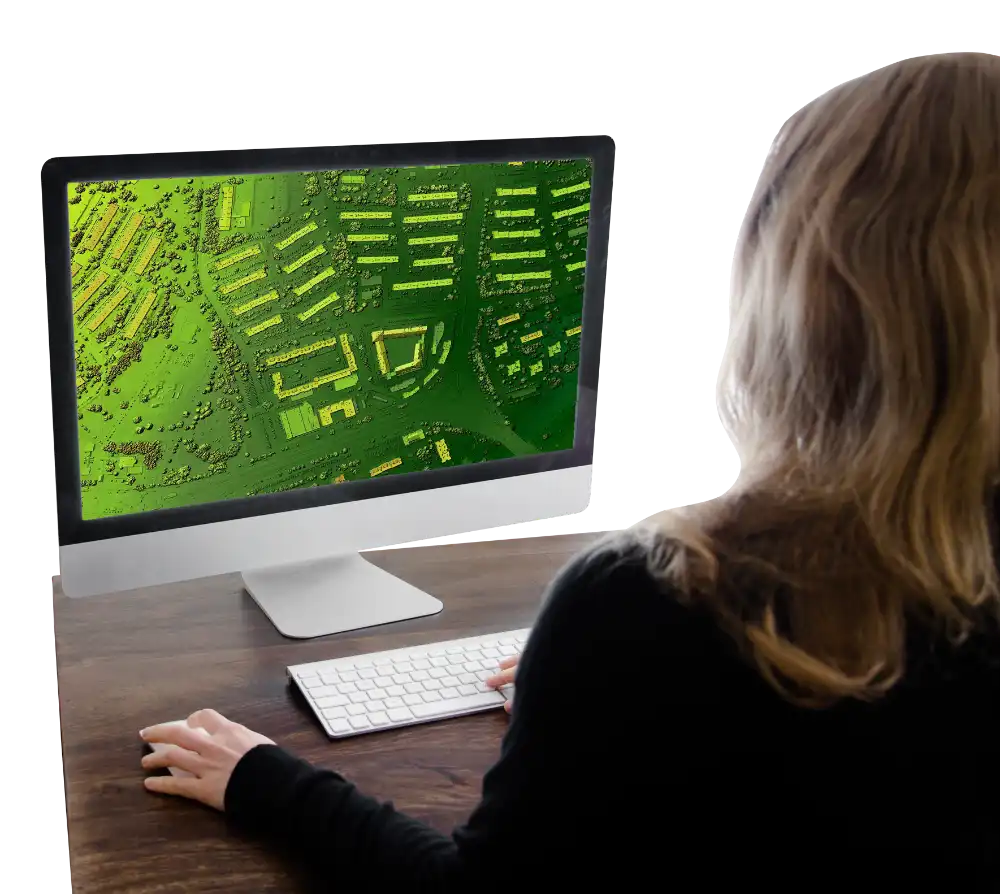 You don't have to just take our word for it. See what our customers have to say about working with ADCi.
The ADCi team worked with me to find and customize a data solution for my client that met all the project requirements. This solution has since helped improve the client's customer experience, reduced ecommerce revenue loss, and improved business analytics.

ALEX WOOD
President, Precision Geographic, Inc.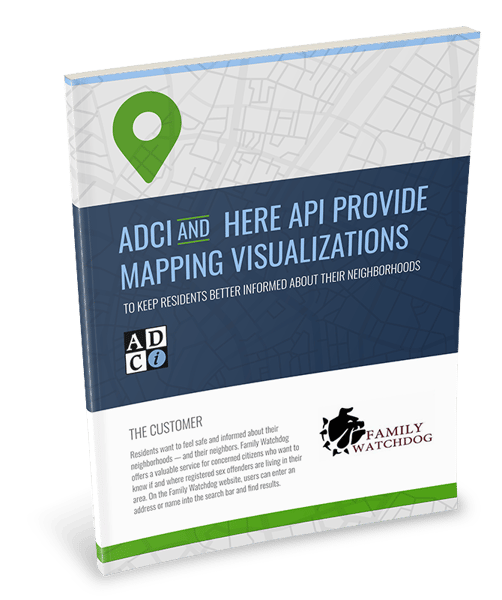 Customer Case Study:
Family Watchdog
For a more detailed look at how we helped one of our customers create mapping visualizations for their customers, we encourage you to read our Family Watchdog case study.
DOWNLOAD CASE STUDY
The ADCi team may be well-educated and versed in the location services realm, but we're so much more than just points on a map! We have families and enjoy leisure time — and even dream of a robot house cleaner! We'd love for you to get to know us a little better, so we invite you to please click each name for a brief bio.
Are you a GIS professional or digital mapping enthusiast eager to build relationships with customers as you help them meet their goals? Do you want to work with other passionate professionals in a fun and enjoyable atmosphere of respect and integrity that allows for career growth? Join us!
Competitive salary
Life insurance
SIMPLE IRA
Health insurance
Short-term disability
Bonus program
Dental insurance
Paid vacation and holidays
Casual environment
Please send your resume to careers@adci.com or mail to ADCi, Attn: Human Resources, 2631 N Meade St, Suite 202, Appleton, WI 54911.
ADCi is an Equal Employment Opportunity Employer.
ADCi proudly supports the following non-profit organizations through employee volunteerism and financial donations. We encourage you to explore these important organizations and how they contribute to the greater good.