Imagine driving on a delivery route in an area you're not familiar with when your navigation app suddenly jumps away from the map to a different screen. Panic may ensue, and that's a situation no one wants to find themselves in. That's one of the many reasons the user experience (UX) — and everything needed to make it positive — in any digital mapping software is vital.
How can developers provide an excellent UX with HERE APIs? Here's what to keep in mind.
1. A Clear Plan
First and foremost, it's important for everyone on board to have a solid idea of what's necessary and what can and will be done on the development side. That first comes from the customers, who need to understand and communicate what they'll be using the digital maps and APIs for. From there, developers and premier partners like ADCi can conjure up and customize everything based on those requirements using HERE's toolbox.
A map API developer is tasked with transforming the desires and goals of a business into maps and data that will offer the company the solutions it's looking for. Making the right decision on map sources and functionality right away with a clear plan has a huge impact on the success or failure of the software down the road.
2. Smooth Setup
During the setup process — which ADCi can lead for customers' and developers' convenience — there may be lingering questions. HERE is a world-class map maker, and their location data is correct and reliable. Once a developer harnesses HERE's data to bring the APIs and digital maps to life, ADCi can facilitate the licensing process and answer some questions that may arise for a setup that goes off without a hitch.
3. Intuitive Interface
Users must be able to easily navigate through map layers, swarms of data entries, different screens and any other customer-facing portion of the products. HERE makes things simple for developers with their suite of tools, such as HERE SDK and HERE Map Rendering. With these tools at their disposal, developers can maximize the functionality of the HERE APIs without making things clunky for the user.
4. Quick Response
We're maybe a little more spoiled than we realize with all of our speedy technology. Pushing a button brings us the world, and expectations are through the roof. A quick response in interactive technology is mandatory for a positive UX anywhere, and especially for such on-the-go, real-time tech as digital maps.
Whether it's the API product itself or the supporting company website, everything a user interacts with must respond immediately. This is something developers likely have in mind already, but it's worth emphasizing.
Quick response also refers to any customer service. Fortunately, our partners at HERE are fast with their responses — which lets us answer customers' questions in a timely fashion.
5. Informative and Helpful Documentation
People are a curious and inquisitive bunch, independent enough that they often want to fix a concern themselves or seek information to learn more about something. When a customer has a question or has to troubleshoot, they'll need answers.
HERE offers a variety of documentation for developers and customers alike to use in such cases. And, in general, the more documentation, the better. Even if it's simply programmed right into the application as a step-by-step process, it helps. Over-explaining will likely yield stronger results than a bare-bones documentation strategy.
Along those lines, if there's a way for a user of any digital mapping or API product to see exactly what they did wrong if they receive an error message, go for it. That goes a long way toward alleviating frustration on the user's end and can help prevent "What am I supposed to do then?" moments of discouragement.
6. Different Licensing Tiers
"Try before you buy!" That's an enticing offer for customers looking for something new, and being able to give it a go without a financial commitment is a great way to open the door for more business. With that in mind, it's a good idea for developers to put together digital mapping and APIs that work at different levels of detail, functionality and usage limits to give customers options.
ADCi offers different HERE licensing tiers, including a free starter tier, with different functions and components added into the mix the higher you climb up the licensing ladder. Having these options allows customers to test if this is something they'll need in the first place, and it also gives them the option to tailor the products and services to their specific requirements and budgets.
7. Consistency
HERE tends to make minor tweaks and map updates throughout the year, but they don't generally require a developer to rewrite code. When HERE makes changes that require such attention, it's at the core of the product or service — something major. And it should stay that way.
We don't need to be behavioral psychologists to understand that people like consistency once they settle into a routine. When drivers or fleet managers get accustomed to taking specific steps while planning routes or accessing data, they don't want those steps to change all the time, getting the rug pulled out from under their feet.
Licensing Map Data or a Map API Platform
Looking for a closer examination of the effects of map data or map APIs that talks more about the user experience as well as other critical factors, such as security and storage? Our eBook, Should I License Map Data or a Map API Platform?, is available to download for free. Simply click the link below to access your copy today!
Mapbox or HERE? A Comparison of Mapping API Powerhouses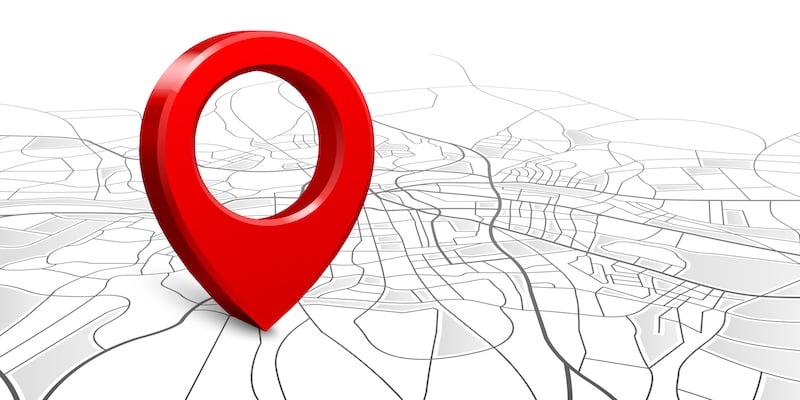 Mapbox or HERE? A Comparison of Mapping API Powerhouses
How to Display Custom Marker Icons with the HERE Maps JavaScript API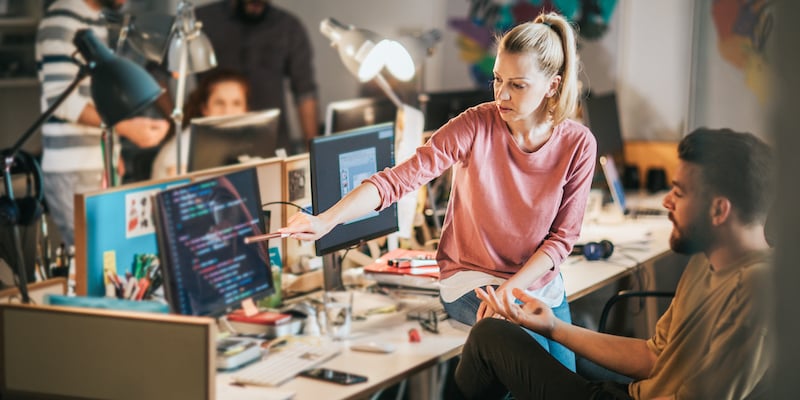 How to Display Custom Marker Icons with the HERE Maps JavaScript API
Testing REST API Calls Using Postman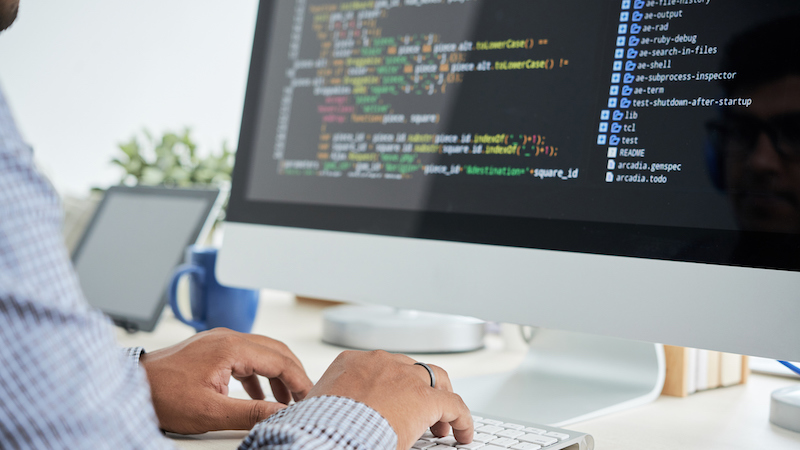 Testing REST API Calls Using Postman