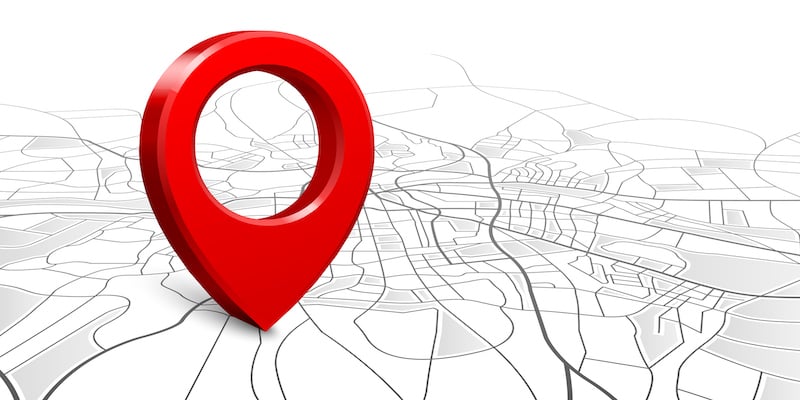 Sometimes the variations are subtle. Other times, they're more elaborate. Either way, there are differences in map APIs and a one-size-fits-all approach to selecting them could be risky.

A little bit of research and a lot of attention to detail could save you time and money. We're helping you take the first step with this overview of two powerful and popular digital map API providers, Mapbox and HERE.
Mapbox Map API Pros and Cons
With 420 million active users per month1, Mapbox is undoubtedly a popular service for custom digital mapping. The developer platform offers a variety of map, data, and spatial analysis tools that solve challenges across industries in a community that freely shares information and advice.

Mapbox prides itself on what it calls "building blocks" for every aspect of building web and mobile applications. Using the APIs allow developers to access robust data and a range of capabilities, including:
Styling highly detailed digital maps that leverage cutting-edge features such as augmented reality.
Creating static maps programatically.
Uploading or creating custom data.
Adding geocoding, directions, spatial analysis, and other key map functionalities.
Up to 50,000 views/month for free.
Mapbox boasts major players within its customer base — Uber, National Geographic, Pinterest, and GitHub, to name a few.1,2 However, for all of its successes, Mapbox is also known to have some struggles in comparison to other map APIs. Chief among the challenges is limited coverage, which likely traces back to Mapbox's reliance on open sourcing mapping through OpenStreetMap and volunteer mappers for data and updates.


HERE Map API Pros and Cons
The undisputed leader in the location ecosystem according to recent research findings3, HERE Map APIs have a solid reputation that it lives up to without fail.

Behind the success is the consistency of detailed and comprehensive HERE Map Data — updated on a near-daily basis — that is integrated into features and functionalities built on seven key components:
Fresh, highest-quality maps and fastest map rendering
Intelligent routing with accurate, reliable directions
Millions of point addresses and places worldwide
Precise, complete address information for accurate geocoding
The world's most comprehensive source of traffic data
A complete door-to-door transit experience
Rapid data visualization on the world's best map
Until recently, all of this power came with a pretty steep price tag and very limited free monthly transactions, which was likely the biggest drawback to HERE Map APIs. In response to developers' needs and sweeping changes to the Google Maps API, HERE launched the Freemium plan — 250,000 free transactions per month plus access to nearly all of the HERE APIs and premium mobile SDKs. It's a win-win for creating highly innovative, differentiated, and customized location-based experiences.
When it comes to powerful digital map APIs, there is no shortage of choices for developers. However, selection shouldn't be arbitrary. Knowing which map APIs offer the advantages that best align with your needs is key. Dig into the details and compare the API attributes of the most top-of-mind digital map providers using our infographic, HERE vs. Google Maps.

SOURCES
1Medium, Top 10 Map APIs: Google Maps, BING Maps, Mapbox and other geolocation APIs, November 26, 2018
2Yalantis, Mapbox as a Worthy Alternative to Google Maps Price Hike, Undated
3Nordic APIs, 5 Powerful Alternatives to Google Maps API, November 1, 2018