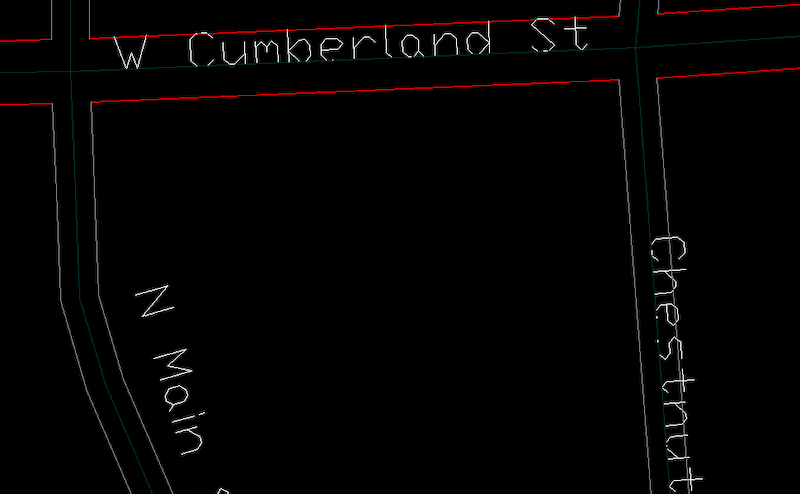 Computer Aided Drafting (CAD) is a valuable tool for a number of industries, largely because of its versatility. One of the most popular CAD applications is AutoCAD by AutoDesk. Applications that utilize AutoCAD range from the simple – such as basic presentation graphics – to sophisticated projects such as building architectures.
AutoCAD is also essential to digital mapping. Cable and utility companies, for example, routinely access map data and maps to make decisions about placing underground cables, fiber-optics, and other networks that support the digital needs of urban and rural areas.

The base maps delivered by ADCi for use in AutoCAD help users easily plot their own assets, such as cable and pole locations, as demonstrated below: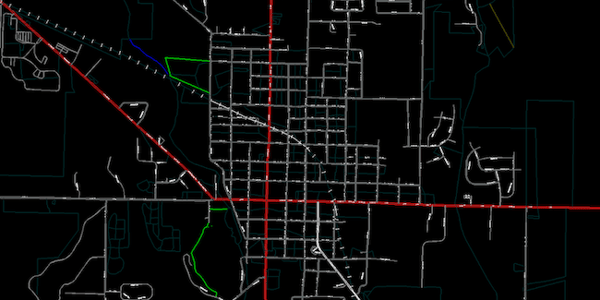 Centerline data is based on TomTom MultiNet data – a proven resource provided by ADCi for more than 20 years. ADCi FTP site delivery makes it convenient and fast to access TomTom MultiNet data in AutoCAD format that features:
Census blocks
County, city, town/township, park, and ZIP code boundaries
Points of interests, such as churches, museums, sport centers, and police stations
Separate variable-width single and double-line road files
9 road classifications including street, road, and highway
Railroads
Water representation using lines and polygons
ADCi offers TomTom MultiNet data in AutoCAD (.dwg) format by county, state, or the entire United States with perpetual licensing. We can also customize the data to your specific coordinate system and road width specifications to help you further leverage the value of AutoCAD mapping.

Want to get hands-on with the data? Download a sample of TomTom MultiNet centerline data now. Also, if you're interested in learning more about TomTom data, be sure to read TomTom MultiNet: A Handbook for GIS Professionals.