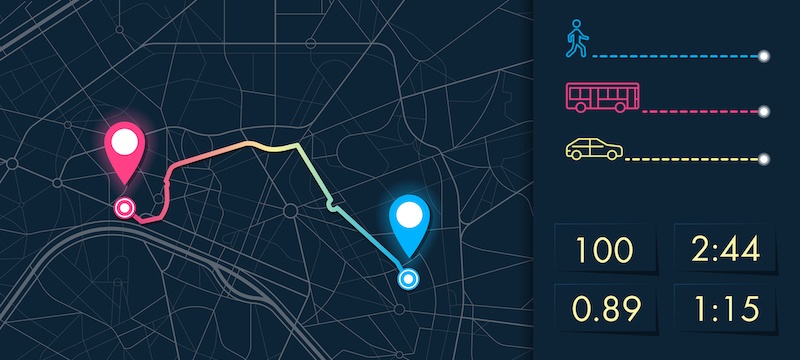 Licensing map data for any number of uses — fleet management, geocoding, route optimization, etc., — also means assuming responsibility for data storage, security and maintenance. Meeting these responsibilities can be a burden on staff and budgets.
Are APIs The Solution?
Transitioning to APIs may be a better option. The advantages over traditional map data are many:
APIs may provide opportunities for cost savings as they are cheaper than map data in most cases.

APIs present no data storage or accessibility issues since data is cloud-based.

APIs stay current, with updates occurring quarterly or weekly and, in some cases, as frequently as daily.

API updates are hassle-free because no user intervention is necessary to start or complete the process.
APIs were the solution for GFI Systems, Inc. The fleet management software developer was struggling with housing, maintaining and storing map data in-house, especially as business expanded. Meeting unique customer expectations with regard to speed policy enforcement and safety-related road query volumes was at risk.
By switching to the HERE APIs, data integration and road query replacements were accomplished with minimal effort on the part of GFI, providing customers with a seamless and up-to-date user experience. In addition to increasing road data accuracy, GFI saved thousands of dollars in database storage and development costs. (Read the full story here).
A Few Things to Keep in Mind
Before deciding to work with a provider to transition from traditional map data to APIs, it's important to understand that using APIs comes with some limitations that could be of impact, including:
Internet connectivity is required to use the cloud-based API data.




Programmers and IT people are needed for API data whereas traditional map data requires workers with GIS experience.




API data cannot be customized or edited.
If you're still undecided about making a move to APIs, gain more clarification using our tip sheet, Should I License Map Data Or A Map API Platform? Click the button below to access your copy now.