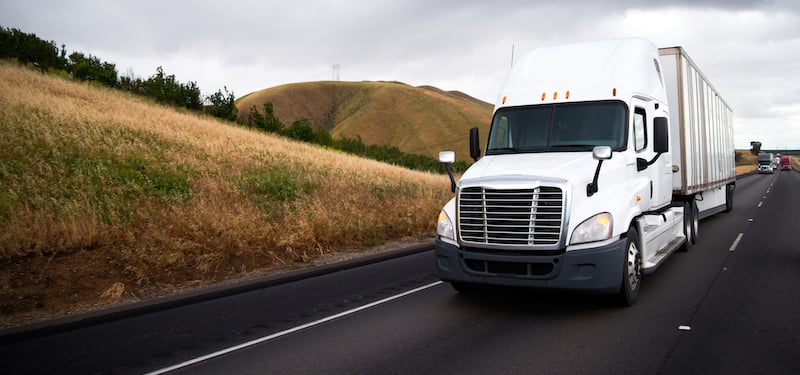 Fleet Management
Using Speed Limit Data to Make Fleet Management More Effective
February 26, 2019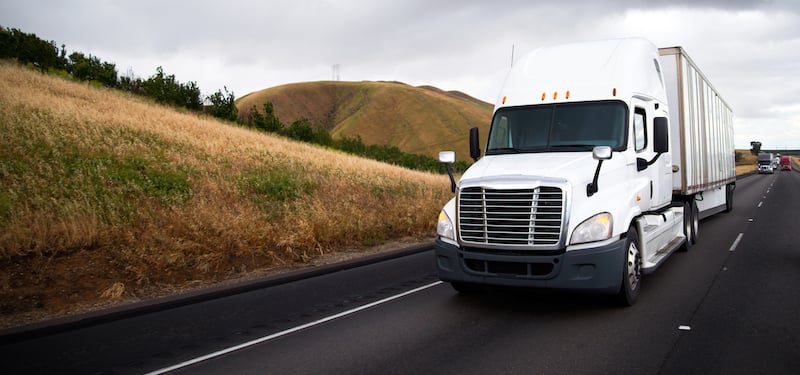 On any given day, fleet managers are asked to balance several competing priorities. Usually topping the list are initiatives involving ongoing driver safety, productivity improvement, and cost reduction.
Generally speaking, successfully meeting these diverse challenges requires focused attention on a common denominator: speed management. Access to speed-related analytics is essential and using a map data platform that provides speed limit data is key.
Driver Reliability and Safety
Speed and driver safety are inextricably linked. Recent National Highway Traffic Safety Administration (NHTSA) data reveals that more than one-quarter of traffic fatalities are directly attributed to speeding. Despite this startling statistic, driver attitudes toward speeding aren't necessarily changing. The National Safety Council reports that 83% of drivers deem speeding a safety concern, yet 64% are comfortable with speeding.1 This majority may include some of your drivers. Having data that clearly indicates which ones may be more susceptible to speeding provides opportunities to correct unwanted habits with training. You can also appropriately reinforce best practices around lane management, vehicle control, following distances, and others that make drivers safer on the roadway.
Further, by using driver scorecards to compile and examine key metrics on drivers across your fleet, you can identify areas of needed improvement to maintain delivery schedules. Helping drivers understand their role in minimizing long-idles, late starts, and other time thieves empowers them to become and remain reliable team members.
Route Management and Improved Productivity
Speed limit data is critical to expedient route planning. Being able to avoid non-highway routes that could be laden with residential areas and lower speed limits, traffic congestion, construction zones, or other potential delays has the twofold benefit of improving delivery times and managing driver on-road hours. Both combine to boost overall productivity.
Cost Reduction
An estimated 112,000 speeding tickets are issued in the U.S. every day, which can have costly fines and insurance implications.2 Further, accidents cost companies about $57 billion annually when injuries, property damage, missed time, insurance increases, and legal and medical bills are factored into the equation.3 Managing driver performance using an application that provides speed limit data minimizes the financial impact of these types of events, and also helps you get a better handle on:
Vehicle maintenance costs: Gears, bearings, clutches, suspensions, drive trains, and other vehicle components wear out 38% faster when speeds are increased by just 10 miles per hour. With a 20 mile per hour increase, that percentage jumps to 80%.1

Tire longevity: Sustained high speeds jeopardize tire integrity. Tire wear will nearly double at road speeds in excess of 70 miles per hour, which could result in replacements costing around $400 per tire4, extrapolated to about $7,200 per vehicle.

Fuel efficiency: While there are several variables that affect fuel efficiency, cruising speeds of 75 miles per hour can raise fuel consumption by 20% per vehicle.1
Incorporating speed limit data into analytics makes fleet management more effective and far-reaching. Licensing speed limit data for an application takes partnering with the digital map data and services experts at ADCi. Let's talk! Click the button below to contact ADCi today.
SOURCES
1SmartDrive, SmartIQBeat: Data Insights for Transportation, 2018
2Mobileye, Stop Speeding In Your Fleet With A Speed Limit Indicator, April 12, 2017
3FleetOwner, Vehicle accidents cost companies $57B in 2017, April 20, 2108
4Modern Tire Dealer, Truck Tire Market Analysis, July 18, 2018