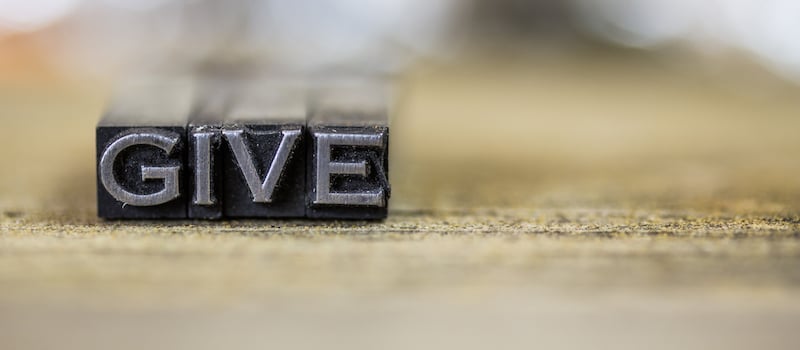 There's a lot of talk about the spirit of giving during the holiday season, which got the ADCi team thinking about the spirit of giving back throughout the year.
We reflected on our different volunteer efforts and wanted to share our enthusiasm for the organizations that make our communities stronger and even better places to call home.
You might say ADCi GIS Specialist Dan Gerken is a bicycling enthusiast. He can't remember a time in his life when he didn't have a bike, and he cherishes the feeling of freedom that pedaling around town or on trails never fails to provide. Being a volunteer "pilot" for the Valley VNA Cycling Without Age rickshaw program is an extension of what he loves and an opportunity to give seniors the same sense of independence he enjoys. "Being able to share the excitement of being on a bike with the residents of Valley VNA is very satisfying," Dan explained. "They look forward to being able to explore the local community from the comfort and safety of the bike I pedal for them. Plus, they have a lot of good stories to share!"
Valley VNA has several specially made rickshaw-style bikes dedicated to the Cycling Without Age program and Dan noted they are all put to good use. "In 2018, the group of 'pilots' averaged 5-10 rides per week." That's a lot of miles — and smiles — for Dan and his passengers!
Developer R.D. Harles has been a dedicated ADCi employee for 24 years, and has shown a similar devotion to Rebuilding Together Fox Valley. The organization serves low-income elderly, disabled and military veteran homeowners in several counties in Northeastern Wisconsin who need help with home repairs. A true neighbors-helping-neighbors effort, Rebuilding Together repairs homes, revitalizes communities and rebuilds lives through the efforts of volunteers, skilled tradespeople and the support of local businesses and major corporate partners. "I've seen what they've done," said R.D. "They're making a difference."
Jim Reid, former President and current Vice President of ADCi, finds comfort and compassion in his decades-long work with ThedaCare Cherry Meadows Hospice. Inspired by the care his mother received from hospice in her final days, Jim volunteers at Cherry Meadows to further the organization's mission to help patients and their families have a peaceful end of life experience. "It's such a privilege to be part of it," Jim said. "If hospice services weren't available more people would have to die in a nursing home or hospital."
Jim's commitment to making patients and families as comfortable as possible during a difficult time also led him to volunteer on a fundraising committee for comfort cares — pet and massage therapy for hospice patients. Medicare and other insurance plans do not cover these services, so the $32,000 raised by the committee is pivotal in ensuring patients have access to the therapies at no cost to them.
For ADCi President Joe Roehl, sitting on the Board of Directors of the non-profit Community Clothes Closet (CCC) in Menasha is a labor of love. Knowing that he can reach and help the less fortunate in a meaningful way makes him both proud and humble. In addition to being a staunch supporter of the CCC mission to provide free clothing to anyone in need, Joe is particularly excited about the annual "Cool for School" event that brings underserved families and students together with area educators to learn a variety of healthy lifestyle topics. The highlight of the event is a free store where students get geared up for school with pants, shirts, socks, underwear and gym shoes — which goes a long way in helping them feel confident and ready to learn.


The ADCi team is made up of remarkable individuals with hearts and hands for their individual causes. We also come together during the holidays to shop for two families ADCi adopts through the Salvation Army. It's our 13th year of celebrating our good fortune by paying it forward to families in need, and we encourage you to do the same. Use the links in the post to learn more about the volunteer opportunities we showcased, check out other organizations ADCi supports, or make it a New Year's resolution to get involved with an organization that reflects your passions. You'll be glad you did — and we'll all be better for it. Happy holidays!