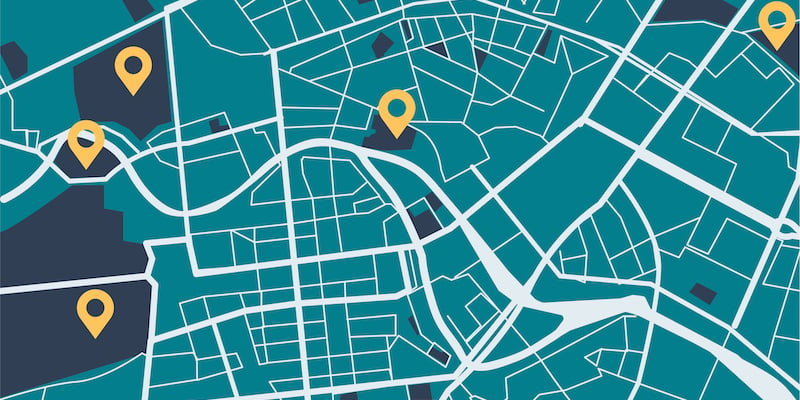 Geomarketing
3 HERE Geomarketing Products Every Business Needs To Know About
February 18, 2020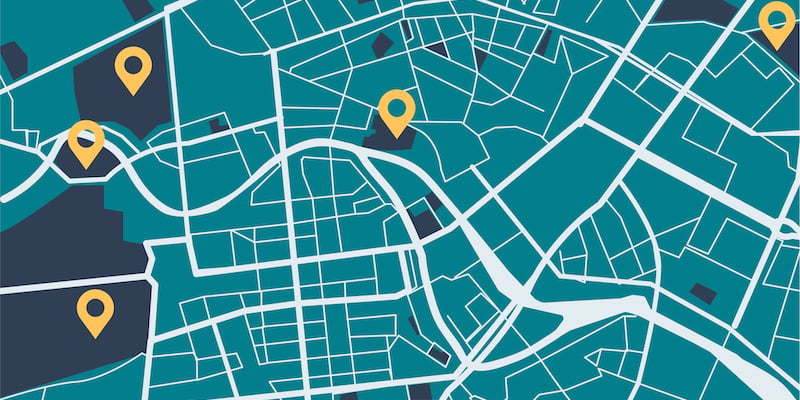 Geomarketing is one of the fastest-growing digital marketing and location technology trends, chiefly because it gives marketers a key advantage: delivery of the right message, to the right people, at the right time.1 How? Geomarketing displays content that's relevant to a user's specific location or general geographical area.2

Businesses leverage location intelligence to seamlessly provide unique user experiences and generate sales based on tailored ads, product information, and other content. Those same businesses can also get tripped up by incorrect data — and they know it. Based on recent research, ensuring data quality and accuracy along with gathering data in real time top the list of data collection challenges for businesses using geomarketing.2

HERE Geomarketing: Solutions for Accurate, High-Quality Outcomes
To counter these pitfalls, HERE has developed a suite of products to power geomarketing applications:
HERE Map Data Without Navigable Attributes delivers street data, block, and actual address ranges and POIs
Postal Code Points links full postal code median locations to X, Y coordinates for precise placement using HERE map data. This is a useful alternative match in cases when an address-level match is not required or available
Postal Code Boundaries is a tool for coarse-level marketing and demographic analysis. Rich and detailed, the product features postal code type (US 5-Digit ZIP and Canada FSA boundaries), city, and name associations, as well as excellent visual displays

What's In It for My Business?
With high-quality HERE map data as the foundation, these products are designed to give businesses geomarketing applications that help them:
Analyze, model, and display geographic, demographic, census, and behavioral data
Make confident decisions regarding market analysis, customer prospecting, and segmentation
Better define and analyze sales territories
Identify and select beneficial commercial and retail sites
Undoubtedly, geomarketing is a mainstay. A whopping 94% of C-suite executives running businesses with over 500 people report collecting and storing location data.3 Further, there's currently an estimated 20.4 billion devices connected globally, offering prime opportunities for targeted business growth.3 The question, then, isn't one of needing geomarketing applications, but how to make them the most effective and accurate tools in your marketing lineup.

HERE map data and products are the trusted solution. Contact us to discuss your geomarketing needs or request sample data.




SOURCES
1MarketWatch, Geomarketing Market 2K19Global Industry Trends, Statistics, Size, Share, Growth Factors, Emerging Technologies, Regional Analysis, Competitive Landscape Forecast to 2K24, November 26, 2019
2Sales Layer, Geomarketing & Location Intelligence: The spy who loves you, February 19, 2019
3Carto, The State of Location Intelligence 2018, Undated