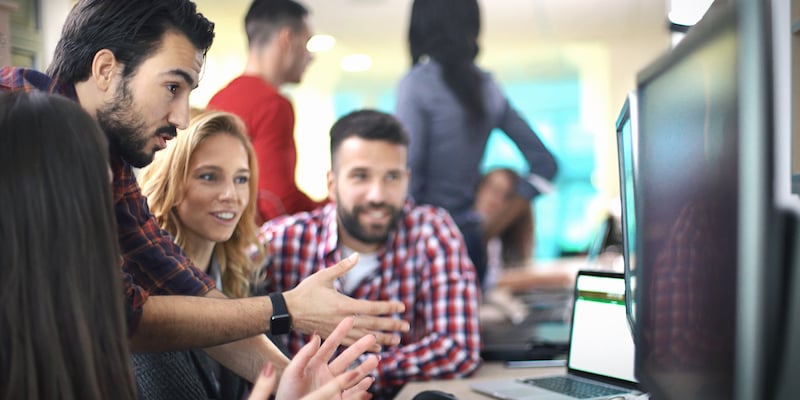 Thanks to the evolving relationship between HERE and Amazon Web Services (AWS), developers within the AWS environment have grown accustomed to self-serve access to HERE location APIs and services through their existing AWS accounts. The convenience alone makes for significant time and cost efficiencies, and now, there's even more for developers to love about the HERE/AWS partnership.
Why? HERE has fully integrated its powerful suite of SLA-backed location services into the AWS Marketplace, making it easy and cost-effective for developers to bring enterprise-grade, location-aware intelligence to their AWS applications and solutions.
Simplified Application Development
HERE's AWS Marketplace integration provides a full range of location services capabilities that developers routinely use when:
Designing applications that require geolocation
Creating traffic- and road-condition-aware routing solutions
Building fleet management tools to move global assets with extreme precision
Plan Availability
The HERE location services portfolio of REST and JavaScript APIs is available as part of the Freemium Plan (250,000 monthly transactions), the fee-based Pro Plan (1 million transactions per month) and custom plans available through ADCi. Each plan offers:
Geocoding and Search

Geocoder (forward and reverse) that converts street addresses to coordinates and vice-versa using batch, auto-correction processing
Places allows users to search, explore, and interact with Points of Interest (POIs)


Maps

Map Image accesses and optimizes pre-rendered map images for desktop and mobile
Map Tile displays fresh daytime map tiles and live-traffic tiles in multiple styles
Venue Maps are available through image tiles or/in JavaScript Object Notation (JSON)
Weather includes real-time astronomical forecasts


Navigation and Routing

Routing leverages matrix and isoline routing algorithms to generate precise instructions to destinations using various transport modes (car, truck, public transit, bicycle)
Public Transit accesses transmit routing features like search, next departure, and access points
Intermodal Routing gives alternative routes to final destinations based on drive, park, ride, and walk transportation formats
Traffic accesses real-time traffic flow incident data in eXtensible Markup Language (XML) and JSON


Fleet Telematics

Work with geofences and custom locations, or build custom routes
Integrate advanced HERE data sets
Route matching GPS traces
Calculate an optimal sequence of waypoints
Determine toll costs along a route
Currently, developers worldwide are finding how simple and seamless it is to use HERE location APIs and services within the AWS Marketplace, with more discovering the benefits of the HERE/AWS partnership every day. Is HERE the right digital map provider for you? Find out using our infographic, HERE vs. Google Maps: Comparing Map API Attributes. Click the button below to get started.