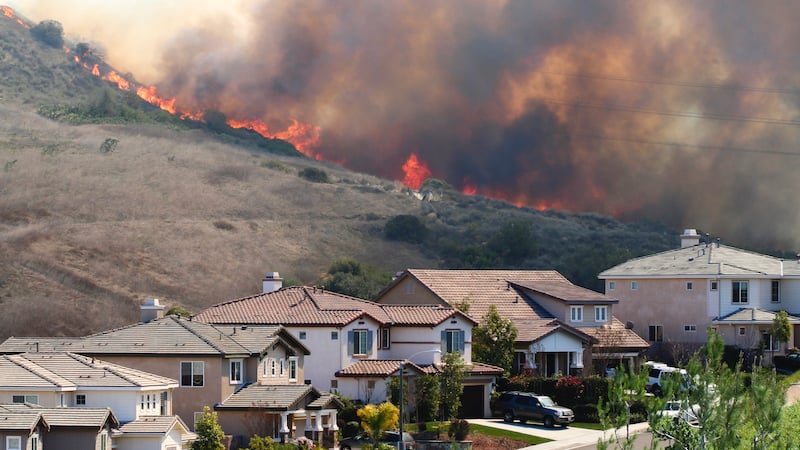 Wildfires are unpredictable, frightening, and devastating. In the first nine months of 2019 alone, there were 36,286 wildfires in the United States that scorched roughly 4.3 million acres.1 Startling statistics, to be sure, but only a percentage of the 58,083 wildfires and 8.8 million acres burned nationwide in 2018 — the sixth-largest acreage figure on record.1

The severity and widespread destruction presented by wildfires put millions of U.S. homes at "high or extreme risk" — 4.5 million, according to recent insurance industry analysis.1 For insurers, covering losses associated with that risk totaled $5.1 billion over the course of the past decade.1 It begs the question: How can insurance carriers adequately protect customers while also protecting their bottom line?
Map Data and Risk Mitigation
Modeling wildfire property risk requires pinpoint precision in map data. Out-of-date or inaccurate information could skew structure location, spatial analysis, and ultimately insurance underwriting availability and options.

Insurers now have a proven digital solution to assess wildfire-related risk. BuildingFootprintUSA has developed the most geographically accurate and comprehensive data sets for U.S. residential and commercial building footprints.

Powered by a proprietary, carefully curated database of property/population information, BuildingFootprintUSA wildfire analytics:
Greatly improve quoting accuracy and policy binding confidence.
Significantly reduce stacking errors caused by address or geocoding inaccuracies.
Build confidence in portfolio management and wildfire catastrophe modeling.
Minimize opportunities for underinsuring a property since critical information such as year built, square footage, roof material, and the number of stories is pre-populated.
Better Insights, Better Service
BuildingFootprintUSA understands that mitigating risk is only one goal for insurance carriers. Geocoding helps improve the overall customer experience with:
Fewer "surprise" post-bind adjustments since brush, slope, aspect, elevation, and fire station distances are precisely calculated.
Dialed-in replacement cost estimates.
Accurate quoting of properties with multiple buildings.
Map data is pivotal in helping insurance carriers manage the unpredictability of wildfires and provides the best coverage to their customers. There's no better way to understand the power and precision of BuildingFootPrintUSA geocoding than by downloading a free sample of BuildingFootprintUSA data.
SOURCE
1Insurance Information Institute, Facts + Statistics: Wildfires, Undated