8 Location Technology Trends in 2020
Learn what's new, now, and next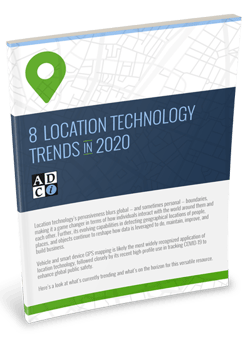 Location technology is making the world a smaller and smarter place — and its use in vehicle and smart device GPS mapping is just the beginning.
8 Location Technology Trends in 2020 explores how a number of industries are turning to location technology for inventive solutions and enhancements within:
Autonomous vehicles
Geospatial artificial intelligence
New and existing building construction
Public safety
Census taking
And more!
Simply complete the form to access your copy of this handy reference guide.